How to Use our Canva Video Templates
Using our Canva Video templates is super easy! Just follow these instructions for editing, downloading or sharing your video in Canva! Remember, all you need is a FREE Canva account.
1. Open the Agentcrate Canva Video Template you want to use by clicking the EDIT IN CANVA button.
A new tab will open , click USE TEMPLATE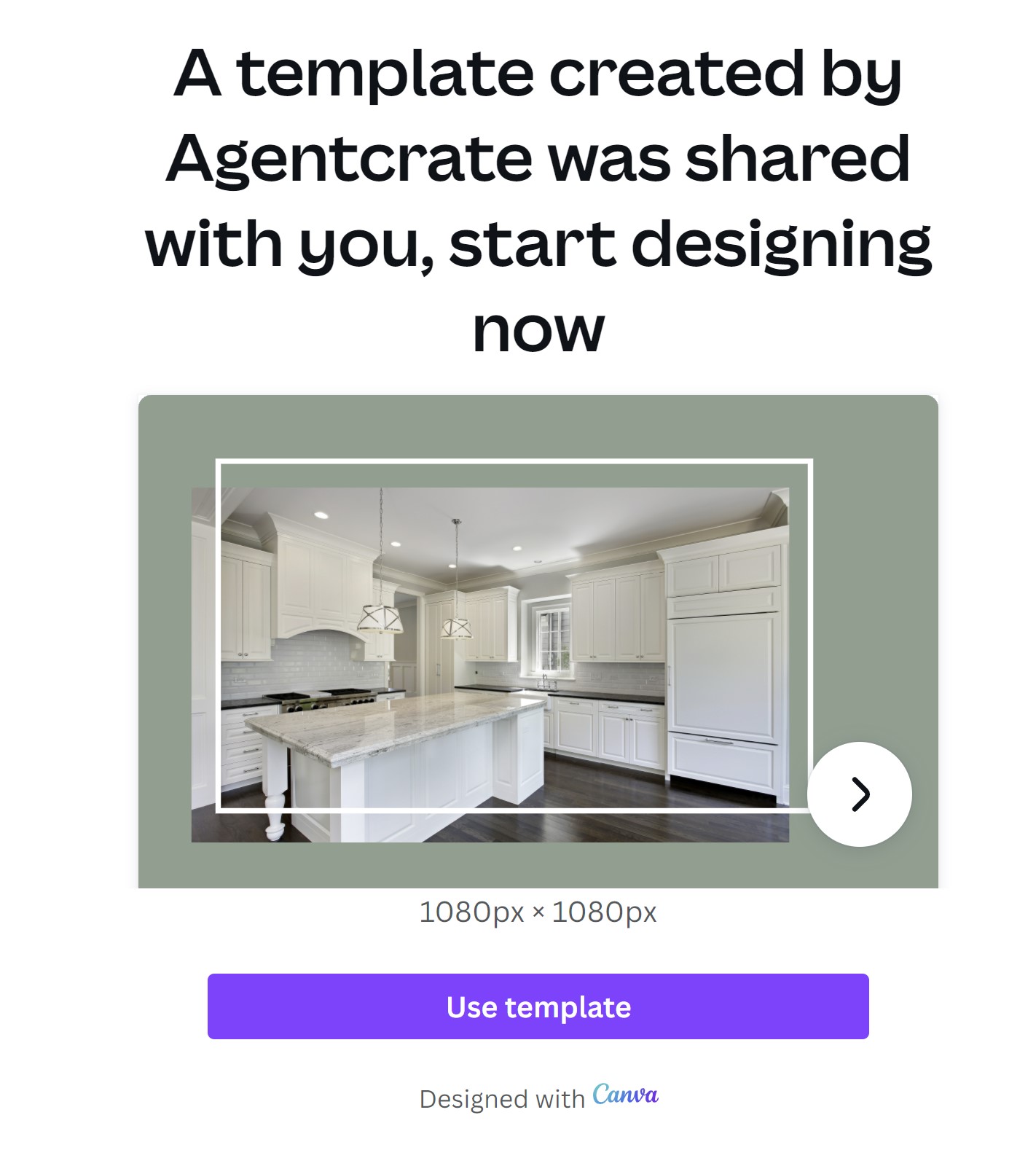 Edit the template in Canva as you wish!
Once you are done customizing you can either DOWNLOAD the video as MP4 OR GIF or SHARE to your social media pages directly from Canva!
To DOWNLOAD Video in Canva:
Click the DOWNLOAD button in the upper right corner of the screen, then select your options (mp4 or gif for video) and click DOWNLOAD.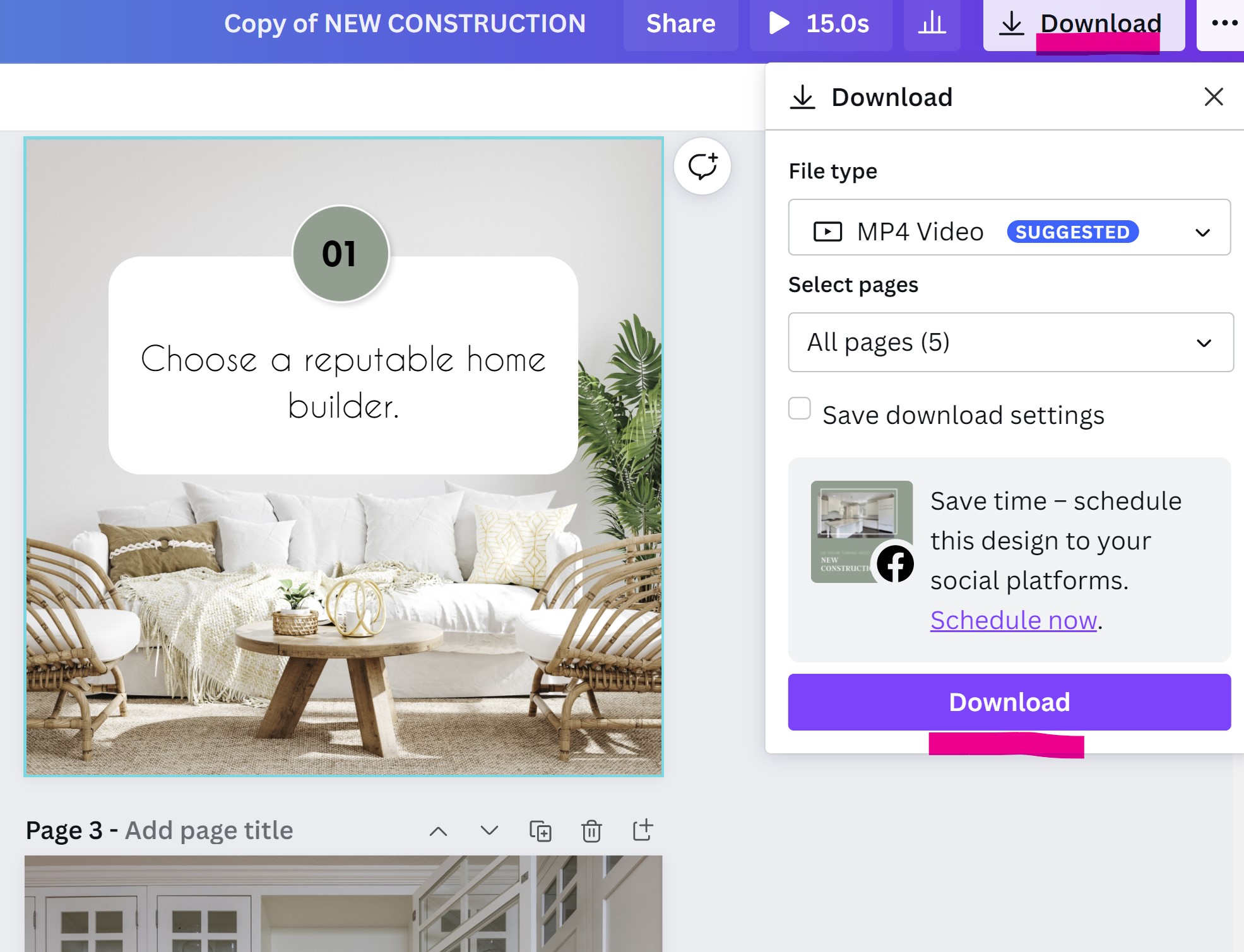 To Share Video to your Social Media pages from Canva: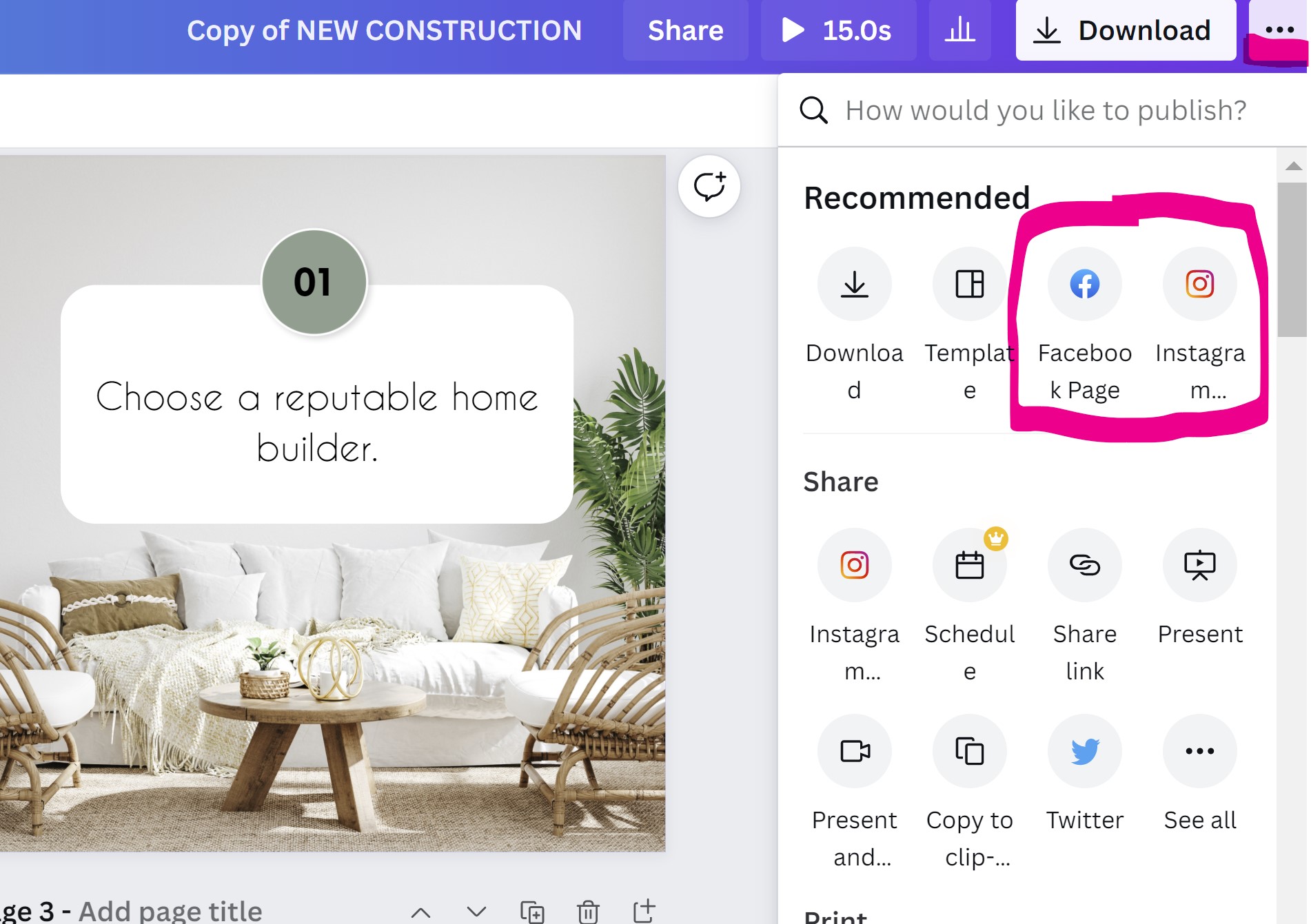 Click the 3 dots in the upper right hand corner of the screen to bring up more options, select Facebook Page or Instagram page
Connect your FB or Instagram account (you should only have to do this one time to setup)
Once connected, select FACEBOOK PAGE OR INSTAGRAM PAGE
Ensure MP4 is selected and the pages of your video
CLICK PUBLISH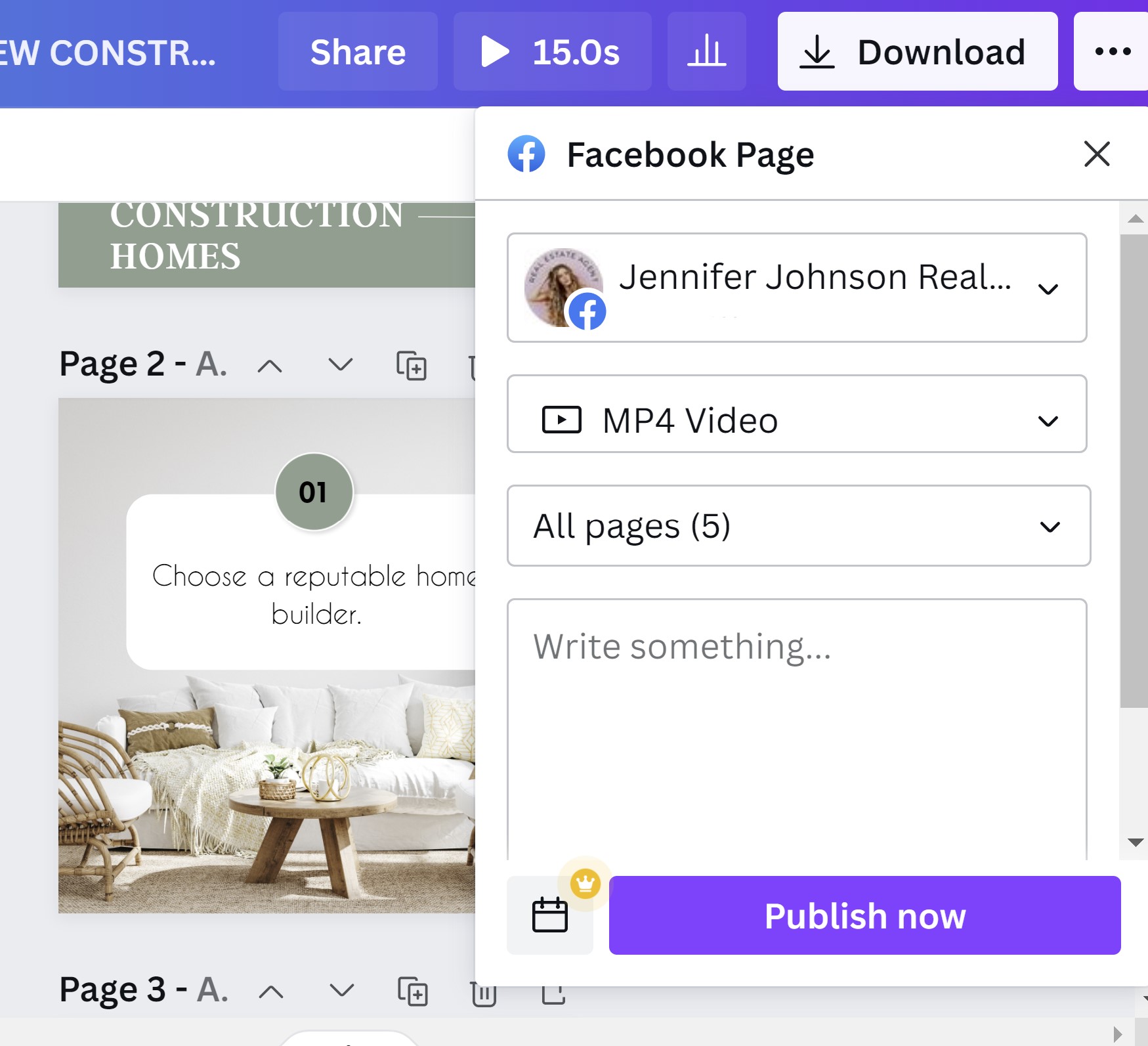 ---
---